Experts in Sports Surfacing
Since 1978, Tomko has surfaced over 10,000 tennis and sports courts. Today, we are the leading Tennis Court Company in Western Canada. It is our hope with our reputation and 40+ years in the business, that we will ensure your court gets surfaced to the highest standards. We specialize in surfacing for the following areas:
Other Surfacing Services...
Riteway Crack Relief is a multi-layer membrane system that acts to seal off the crack while staying bonded to the surface to allow for a true ball bounce. It allows the crack to expand and contract while the membrane stays bonded to the surface to allow for true ball bounce and no dead spots.
RiteWay is the World's # 1 Tennis Court Crack Repair System and Tomko Sports Systems is a certified installer.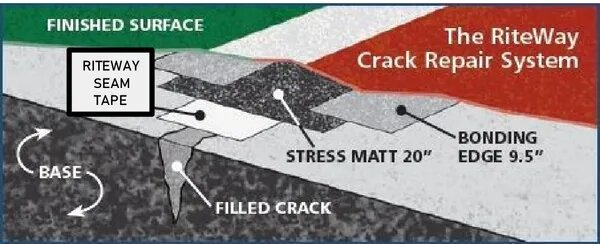 In conjunction with the Plexipave System. This technique is generally successful to renew surfaces that exhibit hairline or stabilized surface cracking. It is not a solution to structural cracking or base failure. This system extends the life expectancy of asphalt surfaces not yet ready for major structural repair.

Request a Free Consultation
Whether you have a question about new projects, pricing, samples, or anything else, our team is ready to answer all your questions.
Western Canada's leader in sports surfacing and equipment.